Did you know
that there is a ductless mini-split heat pump available that can heat and cool a single room or provide comfort for your entire home? With the Mitsubishi, mounting of this unit is easy and simple. These compact units have a variable speed compressor that allows it to accomodate the needs of a variety of spaces. These units can also handle greater extremes in temperature while reaching the desired temperature more quickly than a lot of conventional units. Whether you need a heat pump or an air conditioner, Mitsubishi is the one for you!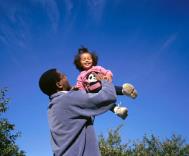 Your family deserves the best. Our Comfort Advisor is more than happy to discuss the costs & advantages of having this ductless system in your home.
We are proud to annouce the successful completion of Mitsubishi's Mr. Slim Service Course by two of our technicians. Join us in congratulating Jason Musick and Michael Embry for completing the course in 2012.